Barrel Pumps
The Dasic Marine Barrel pump is ideally suited for transfering light oils from barrels.
They can be directly inserted into the barrel and screwed on to the inlet using the adaptor provided.
The unit can be suplied with varying length of hose to meet your requirements.
Weight 5.3kg
Tube Diameter 55 mm
Air consumption 15 cfm
Maximum Discharge at 1.8m head – 42 l/min.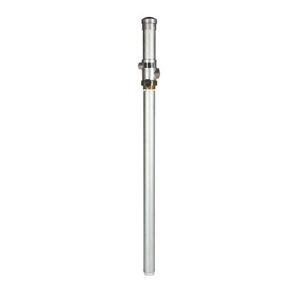 download factsheet