Flexible Ducting
Dasic Marine's Flexible Ducting can be used in any ducting application but especially compliments the wide range of Dasic Gas Freeing Fans.
The ducting is made with a strong PVC coated nylon construction supported with an external steel spiral. The ducting is supplied with a stainless steel wire to ensure full earting and no static electricity build up.
Deck Adaptors and flanges can be supplied of any size to meet your flange requirements.
Single lengths of up to 45m can be supplied. Longer lengths of ducting can be achieved by connecting several pieces together,using bayonet fittings.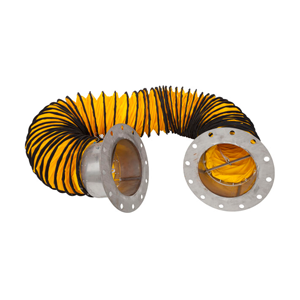 download factsheet